BIO-OPTICA
Founded in 1977, Bio-Optica, is a solid and established reality committed to anatomic pathology, and thanks to its complete and unique portfolio of instruments, reagents and consumables, it operates on the national and international markets.
For over 40 years, Bio-Optica has worked to offer its solutions, quality and products to hospital and laboratories all over the world; a staff of more than 50 employees, 16 agents for domestic market and a network of distributors in over 70 countries, have made Bio-Optica a reference brand in anatomic pathology.
Bio-Optica is an Italian company which has always believed and invested in its own country, with the goal of ensuring everyone's most valuable asset: the health.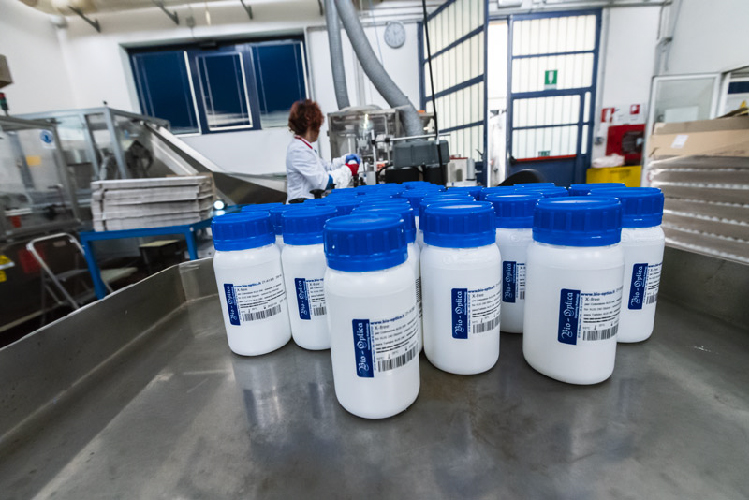 COMMITTED TO ANATOMIC PATHOLOGY
Bio-Optica has always been focused on the products intended for anatomical pathology laboratories; we have a instruments division (in Peschiera Borromeo, MI) and another division for the production of reagents and consumables (in Bologna). All is coordinated from our headquarter based in Milan.
We believe that the safety of the user is a mandatory requirement of our products; this feature can be seen in its highest disclosure in our patented safety system intended for the fixation of samples in the formalin, Klessidra, that eliminates the exposure to it. We offer a full range of products, from the histology hoods, to the instruments and consumables intended for the processing and the embedding. Our portfolio is completed by our acclaimed and reliable routine and special staining kits, costantly updated by our specialist; also we offer our automatic stainer and coverslipper.
Our mission is to give to operators the best way to do their job; we want to ensure the chance to make diagnosis correctly, fastly and avoiding mistakes. We want to help people to have a long, healthy and good life.
R&D DEPARTMENT
This is possible through an active collaboration with customers and a constant research for innovation, in order to reach high quality standards, as demostrated by the ISO 13485 certification. Our goal is to expand the range of products according to the needs of the market, the latest medical discoveries and the new regulamentation as well as ensuring fast production and lead time.
Our R&D department work hard to update and improve our products.The pursuit of excellence drives us every day to find new cutting-edge solutions, in order to ensure fast and correct diagnosis, and, at the same time, the safety of operators and pathological anatomy laboratories.